Gate Repair Team
Back To Our Services
As far as companies that provide garage door services go, there are many people who would swear by the services provided by Garage Door Repair Perris. This is due to the fact that we care the most about the satisfaction of the person who called us for help. For years we have satisfied the needs of each and every one of our loyal customers, but we also understand that garage door problems is only a small part of what homeowners tend to suffer. This is why we have included gate services such as gate maintenance and openers to our company's resume as well. Homeowners who suffer from problems that stem from garage doors also suffer from problems related to their gates as well. Now, you no longer need to worry as we can help you with both.
Maintenance eliminates the need for repair or replacement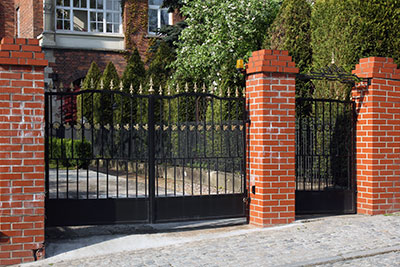 Prevention is always better than a solution to a problem, which is why our company provides extensive maintenance for anyone who is willing to give us a shot. Maintenance is incredibly important because not only does it boost longevity, it also makes certain that the chance of encountering any other problem with your gate is reduced to a bare minimum.
We are available all twenty-four hours of the day
While it can already be difficult to have to deal with a sudden gate problem, the entire situation becomes worse when it pops out in a very inopportune hour of the day. If you mix a non-business hour with the compromise of one's home security, the result is definitely not good. This is exactly the reason why our company is more than prepared to handle the situation all twenty-four hours of the day. This means that no matter when you are having a gate problem, you can call us and we will respond.
We can guarantee an immediate response
While being available 7 days a week is a good thing, it still won't mean much if the response is slow. We treat every problem like an emergency situation and we can guarantee that our teams of expertly trained specialists will be sent to your area as soon as we possibly can. Our customers have always prided us on our punctuality and efficiency, and we have no intention of letting anyone down.
Without a doubt, we can say with complete and utter honesty that the quality of service we provide for gates is the same if not better than our primary focus, which are garage doors. We take our work very seriously and are intent on providing you with the best quality work we possibly can. We have all of the tools as well as the expert know-how to deal with and tackle just about any situation – all you have to do is contact us to see our technicians and contractors in action.